June 2016

ойлик архив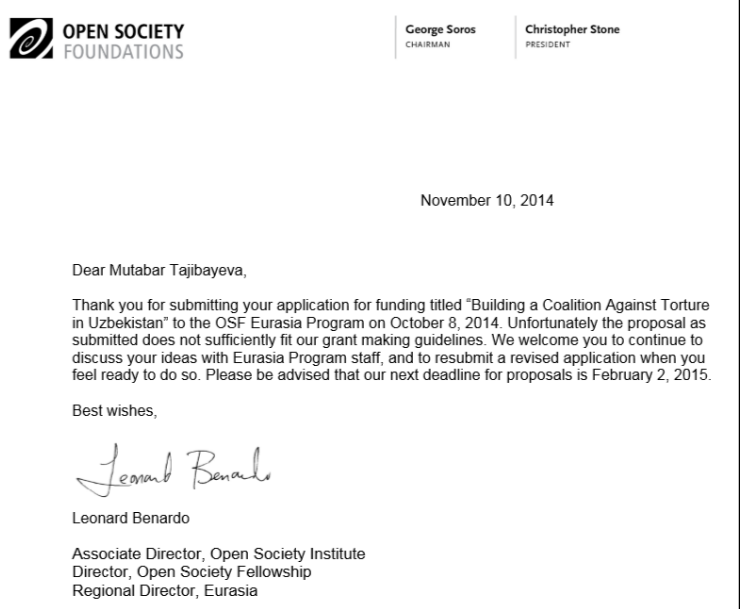 Application Date: August 28, 2014
Project Title: Building a Coalition Against Torture in Uzbekistan
Eurasia Program Project Application
Main Application
Executive Summary
This project will strengthen the capacities of the International Human Rights Association "Fiery Hearts Club" (FHC) to measurably diminish the occurrence of torture at the hands of authorities in Uzbekistan, provide legal aid to victims and raise awareness of the issue at the national and international levels.
Mutabar Tadjibayeva – 2008
"They mutilated my body," said Tadjibayeva "but they have not broken my spirit."
On 7 October 2005, Mutabar Tadjibayeva was arrested on her way to Tashkent airport, to catch a connecting flight to Dublin, Ireland, where she was due to attend an international conference on human rights defenders. She was taken to Tashkent prison and would spend the next several months in solitary confinement.
On 6 March 2006, Tadjibayeva was sentenced to eight years' imprisonment on 17 different charges including "slander" and "membership of an illegal organisation".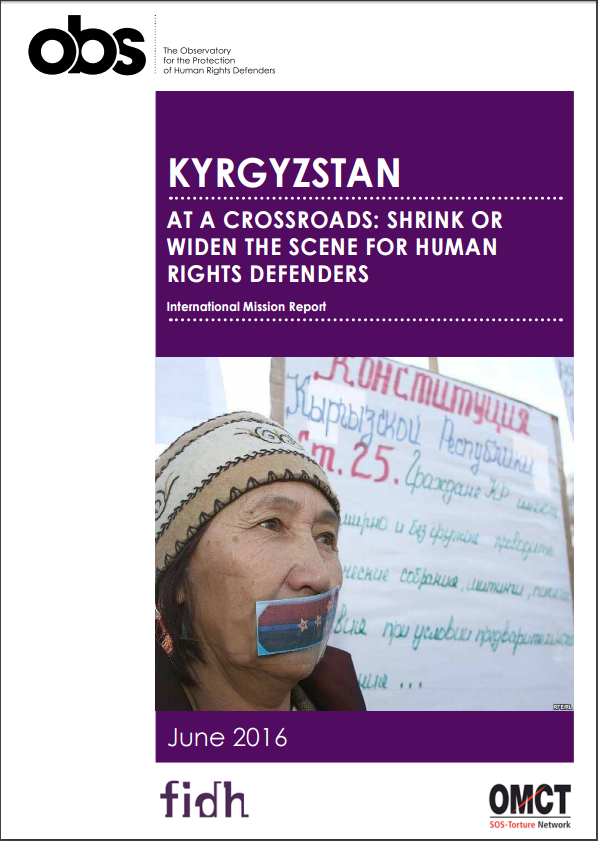 (Bishkek, Geneva, Paris) Kyrgyz authorities must reject all bills that could shrink the space for human rights in the country and should create a safe and favourable environment for human rights defenders, declared the Observatory for the Protection of Human Rights Defenders (a joint FIDH-OMCT partnership) today in Bishkek while presenting its latest report on Kyrgyzstan.